It was an amazing evening!  Click here for a short slide show of the event by HHF volunteer, photographer Kristian Gallagher.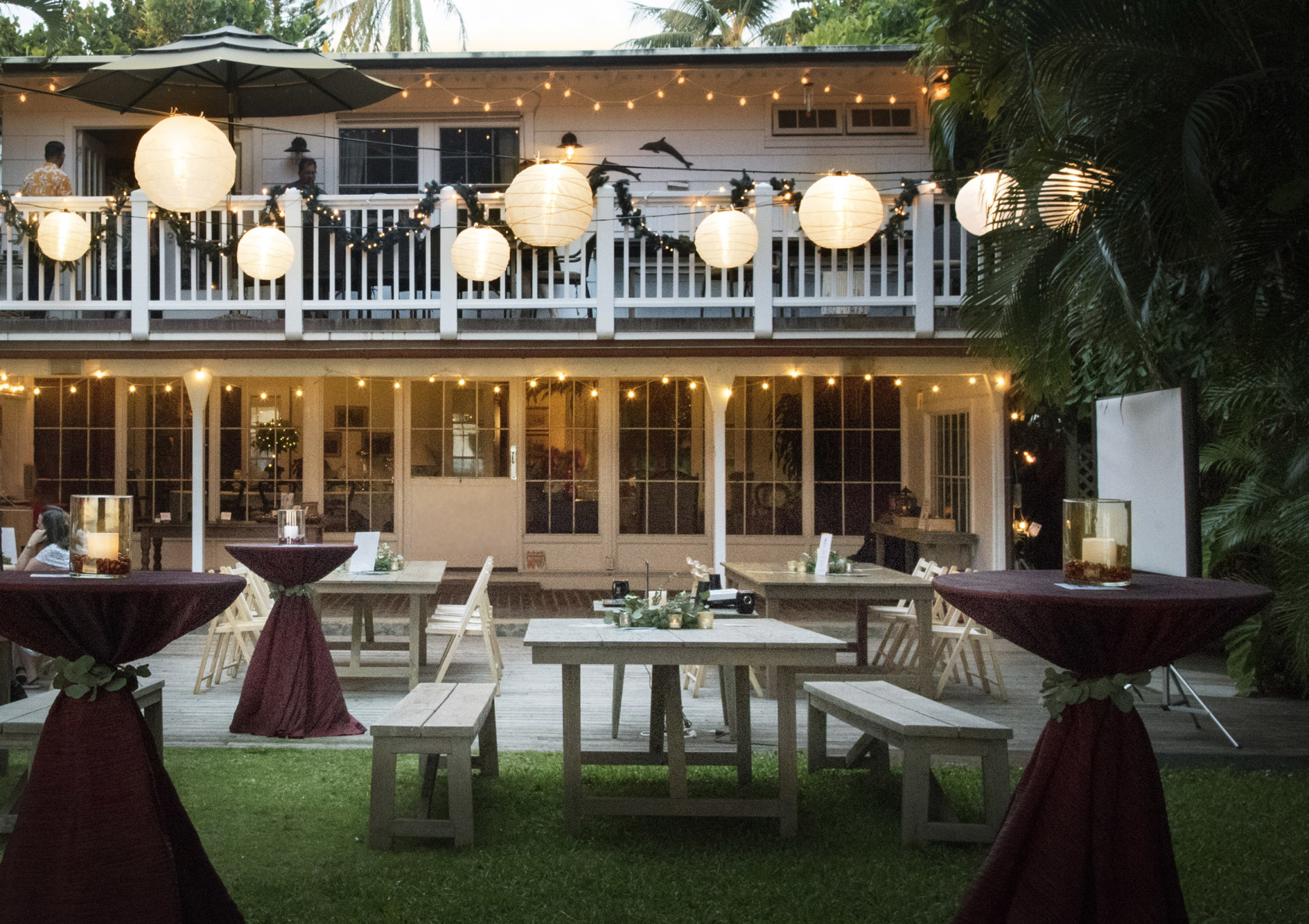 Exclusive Historic Home Open House at the Bayer Estate (aka Steve McGarrett's Hawaii Five-0 House)
LIGHTS! CAMERA! ACTION!!
Dress for the season and join us for this unique evening event at the historic Bayer Estate, the site of Steve McGarrett's home on the hit TV series, Hawai'i Five-0.
Enjoy a stunning sunset oceanside at this charming 1936 Craftsman-style home decorated for the holidays.
The evening will include docent tours of the home and an informative presentation from Hawai'i State Film commissioner and HHF board member, Donne Dawson, followed by a talk story with the homeowners.
Pūpū and drinks will be served.  Mystery wine and mystery boxes, great for holiday gift giving, will be available for purchase.
DATE: Friday, December 8, 2017
TIME: 5:30 PM to 8:00 PM
EVENT DESCRIPTION: Docent tours of the house, presentation by Hawaii State Film Commissioner, talk story with the homeowners, time to socialize with old and new friends.
TICKETS: $50 Historic Hawaii Foundation Member; $65 General
Not yet a member? Click here to join.
Parking:  Valet parking at the estate.
Limited to 70 people.