The 28th annual lecture series will include six expert lectures about preserving historic cemeteries.
The weekly lectures will be held on Thursdays, 12-1 p.m., beginning January 29. They are free and open to the public. The location has been changed to the Hawai'i State Art Museum, located in the No. 1 Capitol Building at 250 South Hotel Street.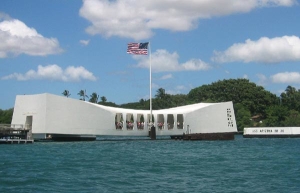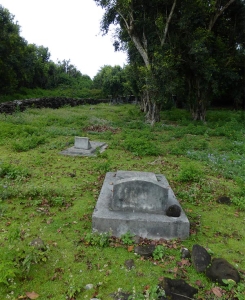 January 29
"Gravestones and History: Cemeteries As Genealogical Resources"
Nanette Napoleon, Hawai'i Cemetery Research Project
February 5
"The Arizona Memorial: Maintaining a War Grave"
Scott Pawlowski, Chief of Cultural and Natural Resources, World War II Valor in the Pacific National Monument
February 12
"Punchbowl Memorial: Honoring Our Wartime Sacrifices"
Tonia Moy and Louis Fung, Fung Associates, Inc.
February 19
"The Mo'ili'ili Japanese Cemetery: Preserving a Community Landmark"
Laura Ruby, University of Hawai'i at Manoā
February 26
"Saving a Special Heritage: Gravemarker Preservation at Kalaupapa"
Richard Miller, Kalaupapa National Historic Park,
March 5
"Evaluating and Nominating Cemeteries and Burial Places: The State and National Register of Historic Places"
Jessica Puff and Regina Hilo, Hawai'i State Historic Preservation Division
The series is co-sponsored by the Historic Preservation Program of the Department of American Studies at the University of Hawai'i at Mānoa, Friends of 'Iolani Palace and Historic Hawai'i Foundation.
Parking for the Series
There is limited metered parking on Iolani Palace grounds and nearby streets. Parking meters take only quarters with a rate of 25cents/15minutes. Be aware that street parking may be limited to certain lengths of time and prohibited during morning and afternoon rush hours. Please read posted signs carefully and take note of TOW AWAY information.
As an alternative, there is a private parking garage at Alii Place (1099 Alakea Street). The cost of parking is $3 for the first two hours and $1.50 for each additional half-hour. Entrance to the Alii parking garage is on the right side of Alakea Street between King Street and Hotel Street. Alakea is a one-way Mauka (mountain) bound street.