Historic Hawai'i Foundation is pleased to announce that Steven C. Ai and Carol Ai May will be honored as the 2014 Kama'āina of the Year™.
The 27th annual Kama'āina of the Year event is scheduled for Saturday, October 11, 2014, at 6 p.m. at the Royal Hawaiian, a Luxury Collection Resort in Waikīkī. The event includes a cocktail hour, dinner, tribute to the honoree and musical entertainment.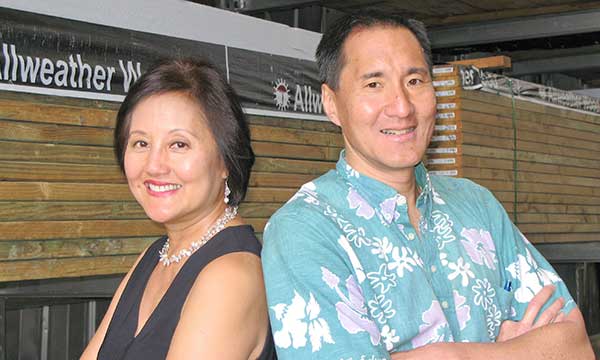 Steven, Carol and the Ai family are being recognized in celebration of the rich history of the family-owned, 115-year-old kama'āina company that is an important and integral part of the singular culture of the Hawaiian Islands. City Mill has contributed towards the diversification ofthe local economy and perpetuates Hawaii's values through its corporate philosophy. The Ai siblings exhibit a deep commitment to community in continuing the legacy started by their grandfather. The Kama'āina of the Year event will celebrate 'ohana, building community, and cultural preservation through community involvement.
Historic Hawai'i Foundation annually recognizes individuals who have contributed to preserving Hawaii's rich history. The Kama'āina of the Year™ event furthers Historic Hawai'i Foundation's mission to preserve and encourage the preservation of historic buildings, objects, sites and communities significant to the history of the Hawaiian Islands.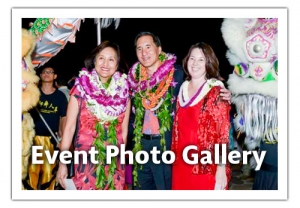 Mahalo to our Sponsors
POU HALE/FOUNDER

HOAPILI/FRIEND





KĀKO'O/PATRON
Matson Foundation
The Queen's Medical Center
Goodfellow Bros., Inc.
Taubman
Pūlama Lāna'i
Allied Builders System/Y. Hata & Co., Ltd.
Mason Architects, Inc.
WCIT Architecture
Hawai'i Pacific Health
Kamehameha Schools
Horizon Lines, Inc.
KŌKUA/BENEFACTOR
RM Towill Co.
Group 70 International
Hawai'i Visitors & Convention Bureau
Alexander & Baldwin, Inc.
Deloitte & Touche LLP/Joanna Kawamoto
Haleakalā Ranch Company
CW Associates, CPAs
HHF Planners, Inc.
Candon, Todd & Seabolt, LLC
Goodsill Anderson Quinn & Stifel
Wilson Care Group
Sunny & Ritchie Mudd
Young Brothers
Servco Foundation
Hyatt Regency Beach Resort and Spa
ProService Hawai'i
Wilson Okamoto Corporation
Cultural Surveys Hawai'i, Inc.
Lend Lease
Hunt Companies
Hawai'i Gas
United Laundry Services
Friends of Steven Ai
Outrigger Enterprises Group
Kyo-ya Co./Starwood Hotels & Resorts
Consuelo Foundation
Jean E. Rolles, Outrigger Hotels & Resorts
First Insurance Company of Hawaii, Ltd.
KAI Hawai'i, Inc./PBR Hawai'i
Child & Family Services
Bishop Museum
Hawai'i Regional Council of Carpenters
UHA Health Insurance
Benjamin Moore & Company
Family and Friends of Tamotsu & Esther Tanaka